Pool Break 3D Billiard Snooker
A Pool Game Par Excellence
Mobile pool games have become extremely popular with realistic physics and nice graphics helping in providing a realistic gaming experience. Snooker, 8-ball and 9-ball are extremely popular games as they are magnificent at testing your hand and eye co-ordination along with your analysis skills. The highs of clearing the table are great for the adrenaline as well and all these aspects combine to make snooker, in general, a very popular game. Mobile games like Pool Break 3D Billiard Snooker offer everyone the chance to enjoy the highs and lows of a snooker game with realistic gameplay and solid graphics.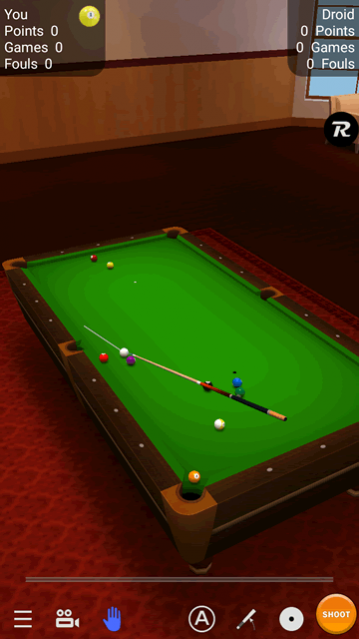 Pool Break 3D Billiard Snooker is a feature-rich game with multiple gaming modes offering a wide variety of choices to the players. The pool game's homepage offers four different types of games that you can play. The choices are pool, snooker, carom and crokinole. Each game has its own set of rules and its own gameplay and therefore, the app does enough to give you a variety of options so that you never get bored. There are great options within the main choices as well. For instance, when you would tap on Pool, you would be asked whether you want to play 8-Ball pool, 9-ball pool, 10-ball pool, straight pool, one pocket, rotation pool or carom billiards etc. There are practice options available as well like Just Place-n-Shoot and Pool Drill to hone your skills. The same goes for the other three main game types. You can play regular snooker, snooker 10-reds or snooker 6-reds under the snooker option. Similarly, you can play square, hexagonal or circular carom under the carom option.
There are multiple modes for each type of game as well. You can choose to play multiplayer on your own phone whereby you would share your phone physically with another person. You can choose to play with the built-in AI of the game while there is also the option of playing against players online. The variety of options is great as it shows that the developers have thought their way through and have ensured that all the main options are provided to the players.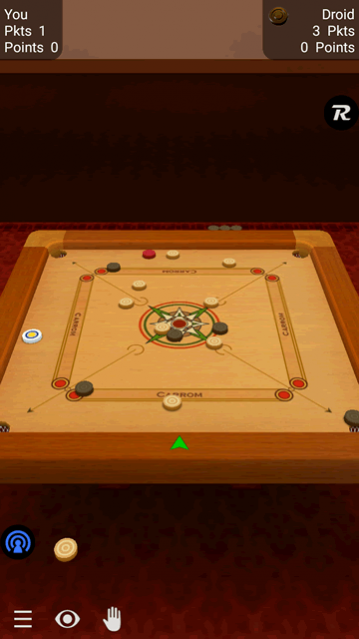 When it comes to the gameplay, the app has a slightly strong learning curve. Even if you have played other pool games on your phone, you would take some time to adjust to the game's controls. The sensitivity is high and you would probably shoot a few fouls before understanding how the controls work. The app does offer a tutorial but it is not up to the mark and you would have learn while playing in order to truly get the controls. Once you do understand the controls, the app would become very easy to use and you will enjoy each game a lot. The realistic physics incorporated in the game ensures that you are never surprised while good graphics and nice sound cues add to the overall ambiance of the game.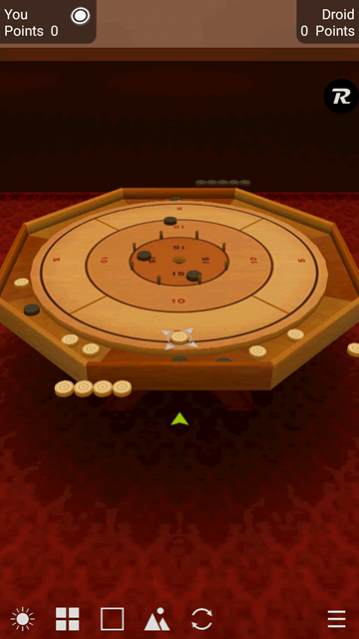 The app has good written tutorials about each type of game as well which would introduce you to the scoring system as well as the rules of each game. This is necessary for entirely new players who don't understand the rules of the games or how the scoring actually works in the games. The app also has a great stats section where you can see which games you have played and what has been your record in those games. It can help you in seeing where you excel and where you need to work harder.
Features:
Very simplistic design
Great gameplay options with multiple pool games, snooker games and carom games available
Fantastic variety in gaming modes with online, AI and one-on-one options available
Nice controls which provide a 360-degree control over the board
Good stats and leaderboard section
Easy on the eye graphics and realistic gameplay
Conclusion:
Pool Break 3D Billiard Snooker is a very well-crafted game which deserves all the plaudits it can get. With fantastic gameplay, great variety of gaming options and nice controls, this pool game is a must for people who love all types of snooker and pool games.
---
Add a review
Tell us your experience with
Pool Break 3D Billiard Snooker
RELATED PROGRAMS
Our Recommendations
---
---
---
---